Thank you for your interest in Kaufman Engineered Systems. We welcome the opportunity to talk with you and learn more about your company's automation needs.
If you would like to 1) request more information 2) get a budgetary quote or 3) have an account manager to contact you directly, please fill out the short form below or call us at 419-878-9727.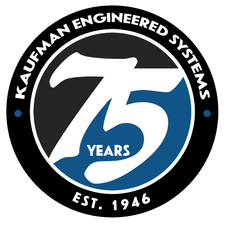 Why Companies Choose Kaufman Engineered Systems?
Stability: With over 75 years of serving our customers, Kaufman continues to provide innovative products backed by five-star service.
Quality: No one can match our machinery's superior construction and durability.
Dependability: With our 24-hour service support, you can count on Kaufman to be there when you need us most.
In House Design and Manufacturing: Kaufman employs a full staff of electrical, mechanical, and robotic engineers to design and install the machines that meet your specific needs.
Commitment to Excellence: We are customer focused, and we recognize that there are no universal automation solutions. Your needs are thoroughly analyzed and reviewed by our engineering staff to find the most efficient, cost-effective solution for your business.
Your Turn-Key Provider: From machine fabrication to installation and start-up, Kaufman is there to support you.
Improve your Bottom-Line: Whether it's shaving seconds off cycle time or squeezing space out of your plant layout, we are committed to improving your efficiencies and operating costs.