We Are the Top 3 Fanuc Integrators in Pick/Pack/Pal
When it comes to packaging needs, your products deserve more than pieced together off-the-shelf systems can offer. In our research and development lab, we use FANUC robots to customize automated equipment to suit your unique packaging needs.
Kaufman is your single source manufacturer for complete end of line automated packaging since 1947.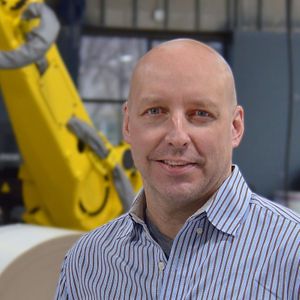 Troy Kudzia - Sales Strategy and Business Development Manager
Phone: 419-878-9727 ext 109
Schedule call that fits your time below.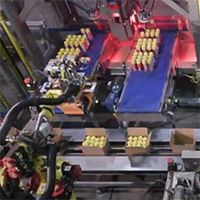 High Speed Picking, Packing and Palletizing System for Trays and Cases
A custom robotic system from Kaufman Engineered Systems utilizes a FANUC M-2iA Series Delta robot to orient cans with the assistance of FANUC iR vision and line tracking to be packed into cases and trays.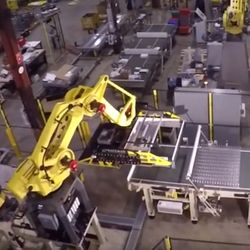 Kaufman Engineered Systems full layer, K5 bulk PET plastic bottle palletizing system features three FANUC robots, multilane infeed conveyor, and dynamic dunnage.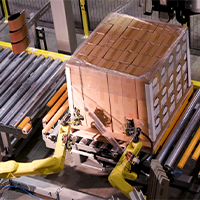 Searching for a complete Robotic Palletizing and Corner Board Stretch Wrapping System? Kaufman has your solution! We've built a KPal V robotic case palletizing system complete with an automatic Kaufman KForce R20c corner board stretch wrapper.